About Engineering Center GOCHS "BASIS"
Closed Joint Stock Company "Engineering Center GOCHS "BASIS" was established in order to create and improve automated monitoring systems of prevention natural and man-made emergencies, including those caused by terrorist acts.
In its business activity Engineering Center GOCHS "BASIS" uses modern technologies of data collection, transfer and processing. Specialists of the company develop and are constantly improving hardware-software systems for conjugation of Dispatching Centers of facilities with Integrated Dispatching Centers (IDC) of a city (town, region etc.).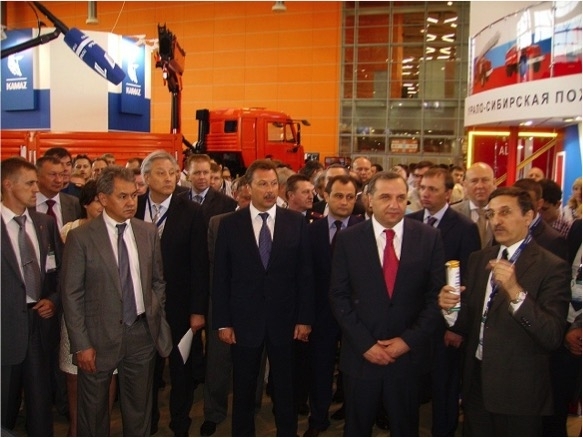 At Customers' tasks, Engineering Center "BASIS" carries out works on design, development and implementation of technoloigical processes monitoring systems; SMES (System of Monitoring Engineering Systems) and BSCS (system of monitoring bearing structures and potentially hazardous, technically complicated and unique facilities. These facilities are refferred to increased level of responsibility. Pre-emergency and emergency situations at these facilities can lead to severe economic, social and environmental consequences. To date, monitoring system have already been implementes at more than 30 sites.
Specialists of Engineering Center GOCHS "BASIS" work in cooperation with leading Russian Research Institutes in the field of engineering safety, such as "Institute of Civil Defense FGBU (FC)", "Institute of Civil Engineering" etc. Product quality of Engineering Center GOCHS "BASIS" has been certified by "Institute of Civil Defense FGBU (FC)" - a leading research institute of Ministry of Emergencies of Russia.
Engineering Center GOCHS "BASIS" has more than 20 different licenses and certificates, including the certificate of conformity with quality management system ISO 9001-2008. This allows our customers to be confident in the quality of purchased products and services. During our work, we have earned a reputation of a reliable partner. Our affiliate network has about 40 companies in various regions of Russia.
Clients of Engineering Center GOCHS "BASIS" are public sector enterprises, financial institutions, enterprises of fuel and energy complex, communications and telecommunications, industrial and insurance companies, transportation and construction companies, educational institutions, retail companies, service and consulting companies, information technology companies.