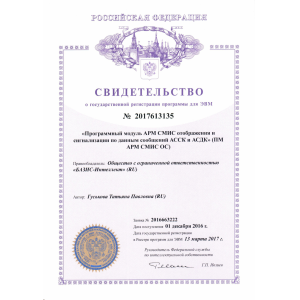 Свидетельство о государственной регистрации программы для ЭВМ №2017613135 "Программный модуль А...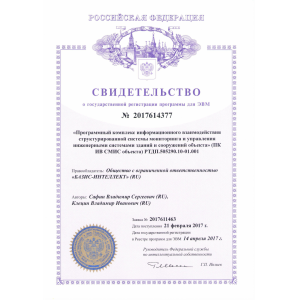 Свидетельство о государственной регистрации программы для ЭВМ № 2017614377 Программный комплекс инф...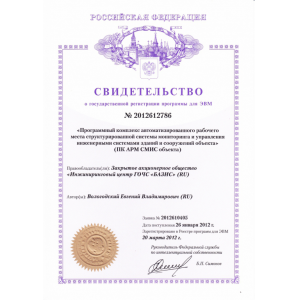 Certificate of state registration of the computer PC workstation object SMIS number 2012612786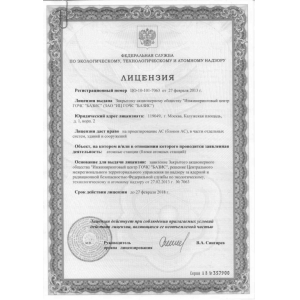 License of the Federal service for ecological, technological and nuclear supervision for designing s...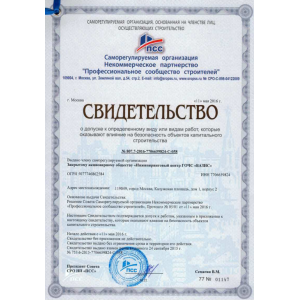 Certificate of admission to a particular kind or kinds of works which influence safety of objects of...