08/12/2014
Abakan Thermal Power Station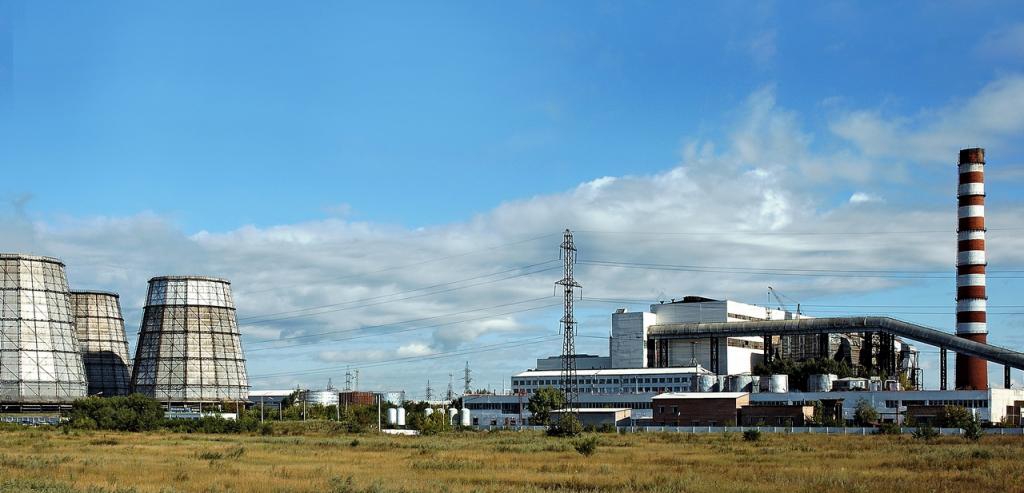 A new Power Unit of Abakan Thermal Power Station is going to be equipped with SMES* System.
---
The area of the construction site is 963,372 sq.m.
Buildings and facilities that make up the project: "New Unit of Abakan TPS":
the main building from the side of temporary end of the existing main building;
building of the group control panel;
outdoor installation of transformers;
emergency drain tank of turbine oil;
emergency drain tank of transformer oil;
flue pipes to the existing chimney;
technological pipelines overpass;
handling device (car dumper, cell "A");
gallery conveyors number 1 A, B;
gallery conveyors number 4 A, B;
a defrosting device;
circulating pump station;
water intake chamber;
cooling towers № 4, 5 with cameras valves;
gangway between the main building;
track scales;
point heating fitters way;
diesel depot at 3 stalls with equipping devices for 3 locomotives and track machines and mechanisms with domestic premises;
basic equipment (extension) with a warm warehouse;
fencing equipment base;
separate facilities of complex treatment facilities of wastewaters containing oil;
sump rainwater;
garage for bulldozers;
reconstruction of intra-roads and railways;
reconstruction of fencing perimeter of the area with the construction of TPS checkpoint;
reconstruction of electrolysis and HVO-complex.
According to technological and fire safety requirements, all necessary road entrances to all buildings and facilities of the project are provided. In accordance with fire safety requirements, the main ring road are provided on two lanes.
AS for the remaining buildings and facilities, new entrance roads with one lane - ring and blind - are provided. For turning of vehicles at the end of dead-end road, the project provides detours and loop reversal areas of at least 16 m ×16 m. For buildings and facilities, throughout their whole length, enreances are provided from one side of the building, is the width of the buildings is 18.0 m and on both sides - if the width is more than 18.0 m.
---
Specialists of Engineering Center GOCHS "BASIS" developed a full range of works on creating Structural Cyctem for Control and Monitoring Engineering Systems of Buildings and Facilities (SMES) for this object. The Object was successfully put into operation.

*SMES - Structured System of Control and Monitoring Engineering Systems of Buildings and Facilities.

---