08/12/2014
Ice Palace for 2,500-3,000 Spectators in Krasnoyarsk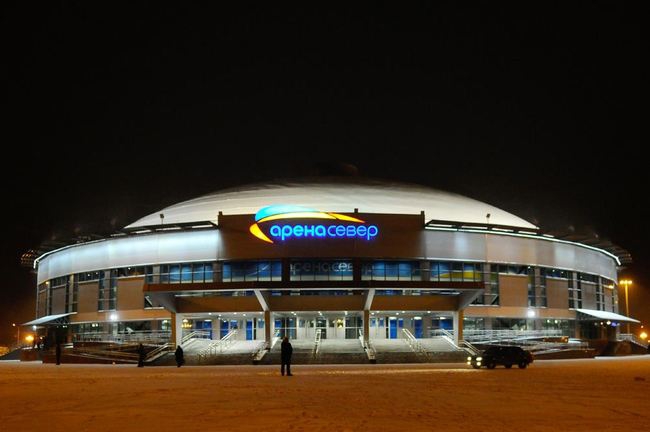 SMES* equipment is going to be installed onto the object "Ice Palace for 2500-3000 spectators in Krasnoyarsk."

---
The object consists of 2 blocks:
– Block "A" – 2700 sq. meters;
– Block "B" – 6500 sq. meters;
The projected block "A" is a component and an integral part of the complex of the Ice Palace for 2500-3000 spectators in Krasnoyarsk located on a new prospective construction site in the neighborhood of "Spring Sloboda" along the city highway - May 9 Street, linking "Pokrovsky-Chernyshevsky", "Airport" and "North" residential areas.

Block "B" is designed for 508 seats including a gym for 280 seats located on the 1st floor; a climbing wall for 116 seats - on the second floor and a balcony of climbing walls for 112 seats on the 3rd floor.

The architectural image of the building was settled in accordance with its functional purpose, It is a combination of sandwich panels with a light polymer coating and stained-glass windows, by using different colors and compositions of translucent filling.

---
Specialists of Engineering Center GOCHS "BASIS" developed a working project "SMIK as a SMES component". In addition, works on SMIK and SMES putting-into-operation and adjustment were performed.
*SMES is a Structured System of Control and Monitoring Engineering Systems of Buildings and Facilities.
---