20/11/2014
Stadium "Spartak", Moscow, Volokolamskoe highway, ow.67., JCSC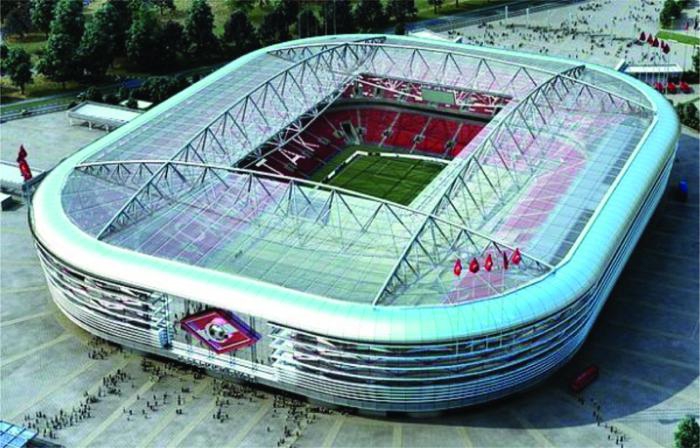 Multifunctional complex of football Stadium "Spartak" in Moscow is located at bld.67, Volokolamskoe highway, Moscow.
---
The structure of the stadium facilities includes:
1) Football field with artificial turf grass with modern drainage systems, heating and automatic irrigation system lawn is possible in order to install natural turf. The dimensions of the playing field are 105 m x 68 m;
2) 42,000 seats for spectators in the stands including:

about 36,000 seats (including 10% for visiting team spectators);
about 190 seats in the stands for disabled people;
about 5,110 seats of increased comfort, in front of lodges;
stands for the press and commentators (equipped with a table, telephone, computer and electrical outlets) - about 100 seats.
---
Specialists of Engineering Center GOCHS «BASIS» performed the following work:
Preparing project documents on the Structured system of control and monitoring engineering systems (SMES);
The list of civil defense activities,
The list of activities on preventing natural and man-made emergencies,
The list of activities on integrated security and anti-terrorism protection.
---