20.11.2014
Marine Passenger Terminal, St. Petersburg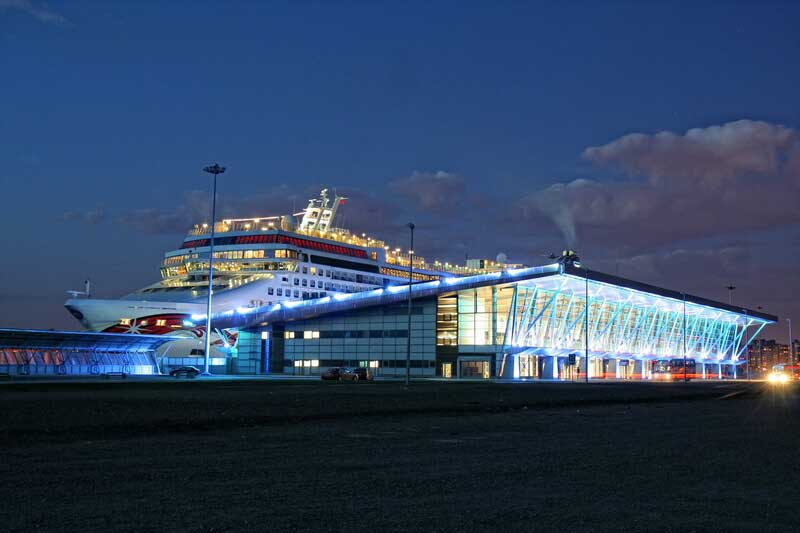 Marine passenger port is located in the western part of Vasilievsky Island, on the territory of the Marine Facade. The project provudes construction of four railway station buildings (three for cruise ships and one for the ferry), and seven quay walls were installed in 2012. After the construction is completed, a new passenger port will be the largest object for cruise and ferry industry in the world. Within the territory of the port, checkpoint of the Russian Federation border is provided. It was designed to provide international communication. Now the northern capital is visited by 330,000 cruise tourists each year. After the new passenger terminal is put into operation, this figure will increase up to 2 million.

In September 2008, the first phase of the terminal consisting of one station for cruise ships and two berths was opened.
---
Specialists of Engineering Center GOCHS "BASIS" were invited to work on Marine passenger port project. Delivery of equipment, SMES working documents, construction and assembly, SMES and SMIK putting-into-operation and adjustment were performed.
SMES - Structured System of Control and Monitoring Engineering Systems of Buildings and Facilities.

---