20/11/2014
Lefortovo Tunnel in Moscow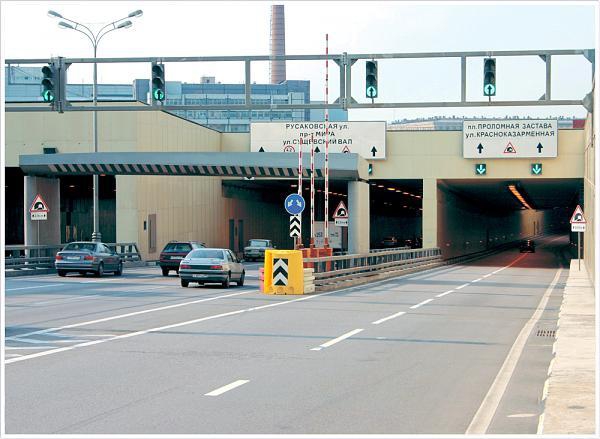 Lefortovo tunnel in Moscow is a road tunnel in the north-east of Moscow. It passes under the river Yauza and Lefortovo Park. The tunnel is a part of the Third Ring Road. It is the 5th long of urban tunnels in Europe, its length is about 3.2 km.
The tunnel has 3 lanes northbound and 4 lanes southbound. The average traffic volume is 3.8 thousand. At peak times, the number of cars per hour increases up to 7-8 thousand cars per hour.
As the unique object with a high level of hazard, the tunnel must be equipped with a Structured System for Control and Monitoring Engineering Systems transmitting real-time real-time data to a single duty and dispatching center of Moscow. The data displays the state of water, heating, electricity, ventilation, surveillance, communications, fire alarm, gas analysis systems. Supporting structures of the tunnel are also under comntrol and supervision of the monitoring system.
For the facility a project of structured system of control and monitoring engineering systems is made. The system provides real time data transfer on an Integrated duty and dispatching Center in Moscow on the state of the following systems:
water supply;
heat supply;
electric power supply;
ventilation;
CCTV and communication;
fire protection system;
gas analysis system.
---
According to the project, the supporting structures of the tunnel are under supervision of the monitoring system.

Specialists of Engineering Center GOChS "BASIS" work on design and development of technical documentation on SMES.

SMES - Structured System of Control and Monitoring Engineering Systems of Buildings and Facilities.

---