19/11/2014
Residential building, Moscow, Sadovnicheskaya street, 16-18-20, building 3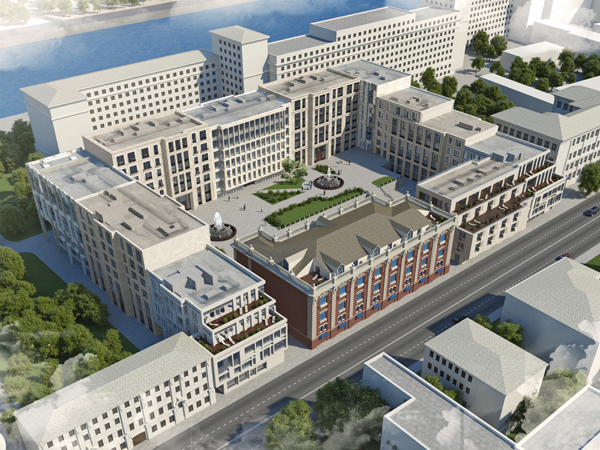 A residential building with an underground parking and residential spaces built on the site of buildings to-be-demolish at the addressat Moscow, Sadovnicheskaya street, 16-18-20, building 3,, Sadovnicheskaya embankment, 11, 1, Zamoskvorechye, shall be equipped with SMES*.
---
The residential building is functionally divided into three main parts: residential - located on the 3rd to 6th floor of the building, public - premises without any specific technology, to be later determined by the owners - 1st to 2nd floors, as well as a three-level underground parking for 73 cars.

There are following systems in the building: electricity, hot and cold water, central heating, domestic and storm sewer, telephone and radio by city networks, input and output ventilation, air conditioning, fire protection and security.
The above-ground part of the building has a variable number of floors (4, 5, 6 floors), the underground part consists of three floors. The residential building consists of two sections, each having 3 apartments on the 3rd and 4th floors. On the 5th floor of the 1st section there are 2 apartments with access to the exploited roof. On the 6th floor of the 2nd section of the house an larfer apartment is locates, one for the section with terraces on the exploited roof.
---
Specialists of Engineering Center GOCHS «BASIS» performed the work on engineering design documents for the Structured system of control and monitoring engineering systems (SMES).

* SMES - Structured System of Control and Monitoring Engineering Systems of Buildings and Facilities.

---