30.11.2021
Emergency at the ammunition plant in Dzerzhinsk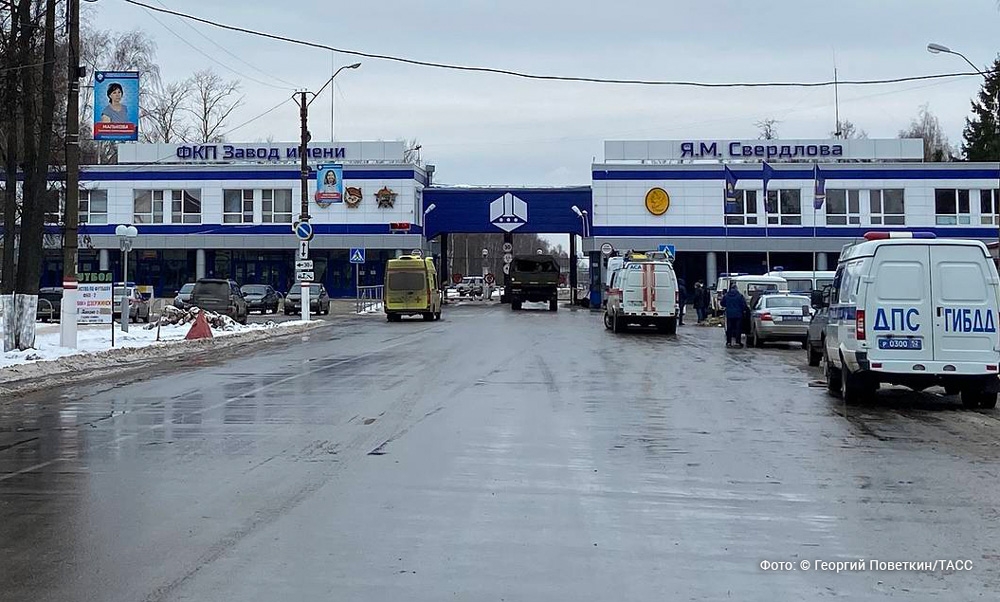 On November 27, in Dzerzhinsk, at the Ya. M. Sverdlov plant, several explosions thundered and a fire broke out. The combustion area was 55 square meters. Immediately after the explosions of the employees of the plant. Ya.M. Sverdlov was evacuated, two injured workers of the workshop were hospitalized. The evacuation of the neighboring Kristall enterprise was also carried out.
According to the first deputy general director of the plant, Oleg Korpatenkov, at the time of the explosion, all technological chains were stopped. According to him, the work in the workshop where the emergency occurred was carried out in accordance with the regulations. The cause of the incident, as well as the amount of damage, are not yet clear.
The emergency situation, which has arisen with fire and explosions at the ammunition production plant, has been eliminated by now. A criminal case has been initiated, an investigation is underway.
FKP "Plant named after Ya.M. Sverdlov "- the Russian town-forming enterprise of the city of Dzerzhinsk, Nizhny Novgorod region, which is part of the military-industrial complex of Russia. According to data from open sources, it produces defense products, explosives, industrial chemicals.
With a high degree of probability, an emergency situation could have been prevented if FKP "Plant named after Ya.M. Sverdlov "is equipped with a Structured Monitoring and Management System for Engineering Systems and Structures (SMIS).
---