02.11.2021
Unfinished skyscraper collapses in Lagos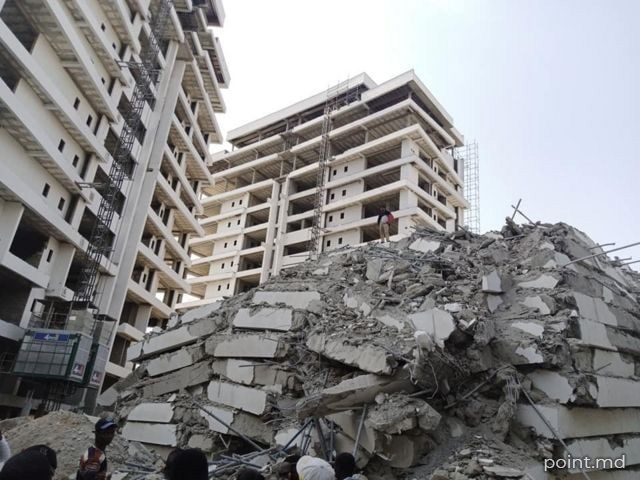 Yesterday afternoon, a 22-story building that would have housed luxury apartments collapsed in the upscale Ikoyi neighborhood of Lagos, Nigeria. It was part of a complex called 360 Degrees Towers that included apartments, penthouses and townhouses. The building was in the active construction phase and was scheduled to be occupied next year.
Rescue workers and local residents worked through the night in the pouring rain and floodlights to clear debris of concrete debris and twisted rebar. Some survivors had already been found. The media also reported that the owner of the skyscraper may have been in the building at the time of the accident. Exactly how many people were working at the site at the time is unknown, but according to witnesses up to 40 people were reported missing after the collapse, reports bbc.com.
Relatives are anxiously awaiting news of the fate of their loved ones who were in the building.
Officially, the cause of the collapse has not been named, but several local media have speculated that the incident may be related to safety violations during the construction of the house. Nearby there are two more unfinished high-rises.
The engineering structure monitoring system (SMIK) based on the BAZIS PTC SMIK, including during the construction phase, with a high degree of reliability is able to prevent such emergencies, save lives and minimize material damage.
---