21.06.2021
There are questions about the quality of creation and operation of SMIS football stadiums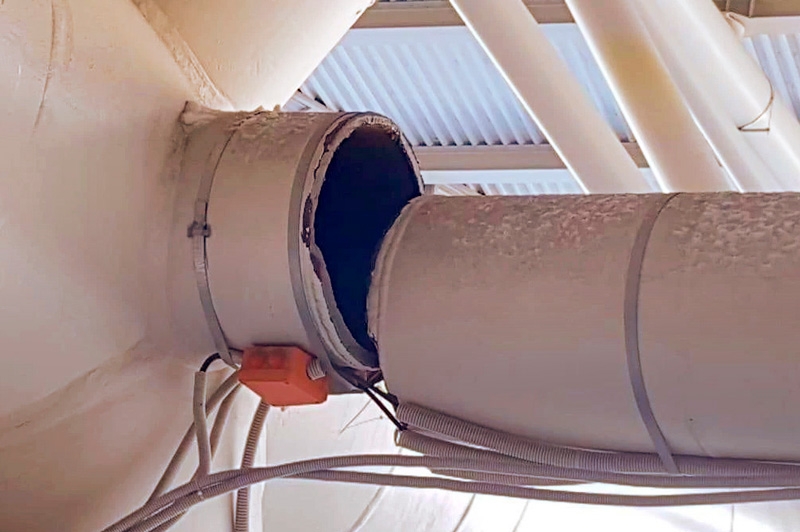 On February 27, 2021, the portal "63.ru Samara Online" reportedly published a news story about a broken welding seam of the steel structures at the Samara Arena stadium.
Samara Arena" stadium, as a unique and technically complex object, in preparation for the 2018 World Cup in the construction was to be equipped with a monitoring system (SMIS), including sensors subsystem monitoring of engineering (load-bearing) structures (SMIK subsystem).
The purpose of the SMIC subsystem is to prevent emergencies associated with the failure of the load-bearing structures of the facility.
According to GOST R 22.1.12-2005 the warning message of the monitoring system regarding a structural failure should have been automatically sent to the stadium duty service and EDDS of Samara and should have led to taking measures to eliminate the threat and if necessary - to prevent an emergency situation, an accident and to protect visitors and staff.
However, according to available information, the warning was not received from the monitoring system and was not transmitted to the UDDS, which raises questions about the quality of the stadium's media system and its operation.
If there was a constant automatic monitoring of SMIS and real-time warning of the threat exploitation service could have been taken technical measures and the rupture of steel structures could have been avoided.
The stadium operation service has no other systems than the SMIS to prevent such accidents.
---